Compassion Care Clinic: We put the CARE back into HealthCARE.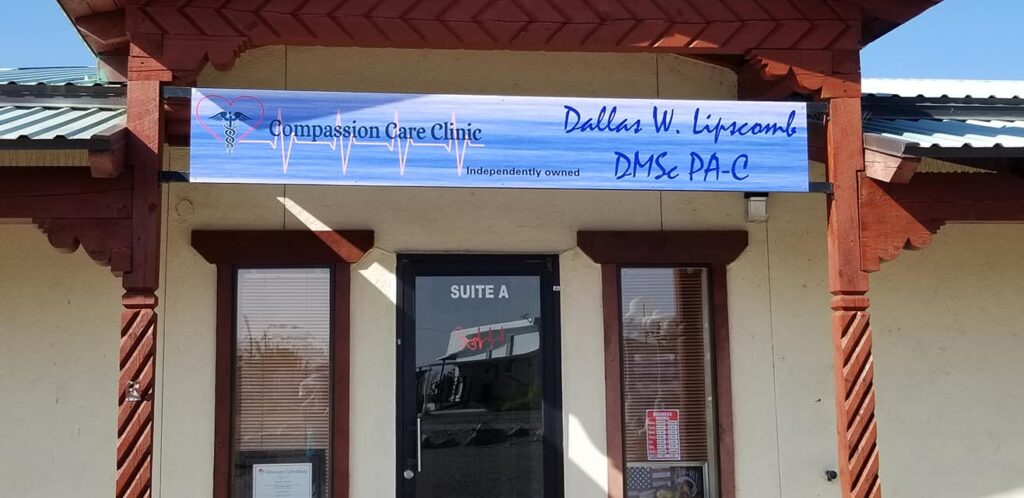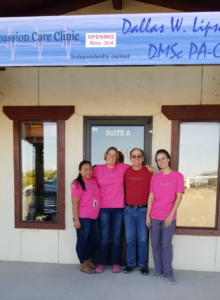 In general, Compassion Care Clinic (CCC) provides general care for all ages, as well as provide multiple procedures to create a complete health care solution. CCC is dedicated to providing procedures including but not limited to acute care, evaluations and treatment of minor injuries, CDL physicals, and much more.
Compassion Care Clinic is the only clinic in Sierra county that's open on Saturdays. The clinic provider is the only Certified Medical Examiner with Occupational Medicine, Orthopedic, Surgical, and Internal medicine experience in a 70-mile radius.
Compassion Care Clinic is also dedicated to maintaining privacy according to HIPAA rules. All patients are welcome. We have applied for all insurances and have cash prices for those who are uninsured. CCC will never turn anyone down for medical care. Our clinic will hold no prejudice to race, creed, color, or socio-economic status.
Come see us Tuesdays through Saturdays, between 8am and 5pm. (We do take lunch from 1pm to 2pm) at:
600 Highway 195 Suite A
Elephant Butte, New Mexico 87935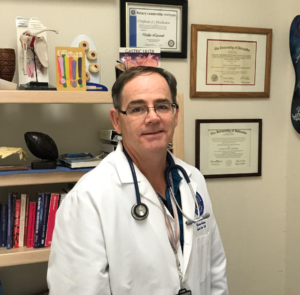 Dr. Dallas W. Lipscomb DMSc, PA-C – Owner
Dr. Lipscomb holds a Doctor of Medicine Science (DMSc). He has over 40 years of experience in medicine with the last 28 years as a Family Practice Physician Assistant. His experience includes family medicine, nursing home, inpatient care, urgent care, and occupational medicine and surgery.
Dr. Lipscomb has ten years of surgical experience. He has assisted in general, plastic, neurologic, and orthopedic surgeries as a surgical technologist. He was trained to suture lacerations and to perform minor surgical procedures. Prior to moving to New Mexico, he served as a provider and clinic director in charge of two busy rural health clinics in southern Illinois.